REST REVIEW - Analysis & Monitoring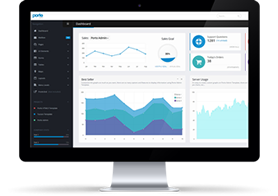 Our REST REVIEW Solutions 'bundle a complete system around the analysis and reporting functionality'.
Managers and Administrators can oversee all of the transactions originating from various sources.
Nearly unlimited user permissions can be established for Document Management, Case File Workflow Stages, Conditions Management, Tasks, Notes/Comments, Administrative Consoles etc.
The REST REVIEW Solution can be 'wrapped around' any type of mortgage analysis, title and/or tax information.
The systems can be set to evaluate case files on a manual submission basis or the system can monitor all files that meet any specified filter criteria.
Our "out-of-the-box", quick-start REST REVIEW Solutions are offered as scalable, secure, cloud-based, enterprise-ready solutions and come equipped with the following standard modules:
Individual or Batch Analtyics
Report Generation
Administrative Dashboards and Management Views
Configurable User-based Permissions and Roles
Configurable Workflow Stages
Configurable Work-Queue Views
Custom-tailored Entry Screens
Built-in End-to-End Case File Management
Tasks Management
Exception Messaging and Alerts
Third Party Service Integrations
Document Management
Customer Relationship Management (CRM)